Business Money Transfers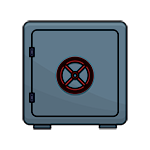 If you are making international money transfers for business, then chances are that you're not getting a great deal from your bank*. Business Money Transfer Providers offer vastly reduced foreign exchange (FX) rates and often no fees to clients making regular business currency exchanges.
The most likey reason for an international money transfer for businesses is paying suppliers, sometimes in multiple locations around the world. You may be paying staff or funding operations overseas. Whatever the reason or your business currency exchange, most money transfer providers offer dedicated account management, and some will offer direct connections to your accounting platform to enable fast, hassle free transactions.
There is now strong competition between business money transfer providers so it's worth comparing the business currency exchange rates on offer as well as understanding what fees, if any, are charged. For ecommerce businesses that are making payments to international suppliers, having an account with an international business money transfer provider can make a big difference to your bottom-line when you factor in the cost of foreign exchange rates and fees charged by your bank.

Xompare.com provides a transparent and simple way to compare market leading business money transfer providers, checking their rates in real time and calculating the amount of currency that will arrive on the other side of your transaction.
Critically when a business settles invoices from their suppliers they need to ensure that the full amount arrives in the bank account of their vendors and no lifting fees should be deducted from the original amount sent by banks involved in a payment chain. Through Xompare.com it is possible to gain visibility on those providers that guarantee the full amount of your business currency exchange arrives, helping keep your supplier relationships intact.
*Using a business money transfer provider can save as much as 75% on the cost of international money transfers for business compared to banks.